S·A·B·R·I·N·A is not only my first name, but as an acronym, it also stands for values and aspects of daily life that are important to me.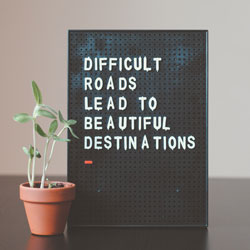 Hi, I'm S·A·B·R·I·N·A!
Texts are thoughts in writing, and it is my passion to capture thoughts and transfer them from one language to another. My mother tongue is German, which is why I mainly write texts in German or translate them into German.
In 2018, I fulfilled a long-held dream by studying for a Bachelor of Arts – International Business Communication at AKAD University.
Since my early school days, I have been learning other languages in addition to my mother tongue. Since you can't learn all languages, I had to focus on certain languages at some point. So, I decided on English and French at that time.
But first I ended up in the financial sector, which I started with an apprenticeship as a bank clerk and finally finished as a team leader and business manager at a German investment bank.
Communicating holistic visions and goals, providing structure and support, deciphering tricky texts, moderating and communicating, inspiring and building linguistic bridges are activities that have accompanied me for a long time and have now turned from a passion into a vocation.
"Language is a means of transport; just like the railway transports goods from Leipzig to Dresden, that is how language transports thoughts from one head to another."
Wilhelm Ostwald (1853-1932), Germ. Chemist, physicist and philosopher. 
To create unique, memorable and descriptive texts and translations with the aim of making my clients' innovative ideas in the fields of nature-based travel and ecotourism a success.
With my texts and translations, I would like to contribute to the worldwide reporting on the special characteristics of alpine nature, as well as the cultures and languages in the Alpine region, and to protect and preserve the diversity of this region.
As a translator for plain language, I feel it is my task to promote communication and to actively support my clients in the implementation of fully accessible offers.
Supporting the increasing desire for individualization and connectivity and providing greater choice for people who, for various reasons, prefer texts in plain language, are both goal and path in one.
Translator for plain language
Language promotion through plain language
Even as a child, my sister gave me an insight into what it means to have learning difficulties and simply not be able to grasp the "school material" as quickly as other children.
Thanks to plain language, this no longer has to be the case – because with this form of language, a lot can be done for language education at a young age!
*Website is provided only in German.
What does S·A·B·R·I·N·A stand for?
And what's with the funny dots in the name?
Accessibility (German: Barrierefreiheit)
The B in S·A·B·R·I·N·A stands for: 
Enthusiasm for what I do; the demand for participation opportunities for all and the implementation of accessibility!
Respect for nature, living beings and people on this planet. But also respect for what others have created. No matter whether it is a work of art, a building, an ideology or a text.
The I in S·A·B·R·I·N·A stands for qualities that are important to me and are reflected in all my business activities: 
Inspiration, Innovation and Individuality
Sustainability (German: Nachhaltigkeit)
Due to the megatrend neo-ecology, it is becoming more and more apparent that awareness of environmental protection and sustainability is constantly growing and that one of the biggest tasks in the coming years will be to reconcile social justice, environmental protection and sustainable economic activity.
Not only does a person go down well if he or she is authentic – the same also applies to a company. That's why it's particularly important to me to present my clients authentically and thus create added value that the customer appreciates.
The dot between the letters is the interpunct. This is used in plain language to simplify words that are difficult to read. The interpunct, for example, separates words that consist of nouns strung together.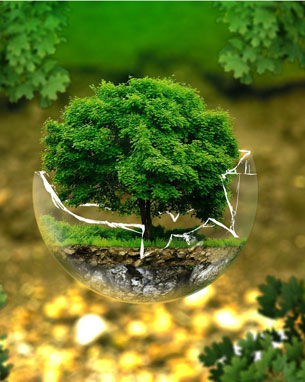 Sustainability - a big goal
Do you run a sustainable business?
For me, sustainability is not only a concept for the use of resources. Sustainability is a way of life and a philosophy that we all have to face. 
Do you have a sustainable business idea and need linguistic creativity to market your idea?
I'm looking forward to meeting you!
Please note:
For the transmission of your data entered in the form, I'm using software of the email marketing service MailChimp.
You can find more information about MailChimp in my privacy policy. 
If you do not wish your data to be stored by MailChimp, please feel free to contact me directly by e-mail.